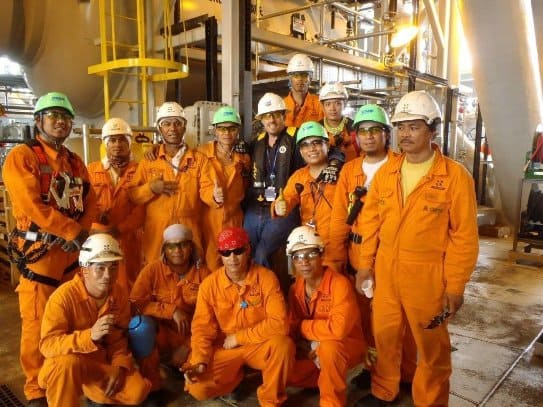 Originally from Canada, I have been working as an occupational health and safety consultant for over 15 years.
I have worked in Thailand, Africa and the Middle East in the construction, manufacturing, chemicals and oil and gas industries.
Overview
Experienced as a Safety, Health & Environmental advisor & consultant in the Oil and Gas, Chemical and heavy construction sectors.
Multi-National Oil & Gas and Chemical Plant Experience: Inclusive of SHE Manager roles and complex onshore and offshore Safety Advisor and Superintendent roles during project construction & commissioning phases in Africa and the Middle East on the client side.
Safety Management Systems: Developed Safety Management System & Process Safety plans, strategy, programs and procedures for a multinational ABS plastics chemical plant. Inclusive of developing a 3-year Safety Improvement Plan.
Risk Management: PHA (Checklist, What-if, HAZOP) for Management of Change and Projects. Wrote Permit to Work and JSA procedures, focusing on the improvement of hazard assessments by Permit Authorizers and Supervision in particular. 
Process Safety: Fully developed and implemented a Management of Change program, shifting the site from paper-based to computer-based MOC. Improved on PSSR practices at the Chemical plant during TA and new project startups, led PSSR from the safety side during commissioning of the $2.1 Billion Sohar Refinery Improvement Project.
Training: Improved, developed and implemented classroom and online training programs, designed mostly for uptake by less sophisticated students.
Incident Investigation: Lead incident investigator and coach. Incident investigation on both Process Safety (i.e. loss of containment) and Occupational Safety related incidents. Proficient in Root Cause Analysis leading to practical systemic safety improvements.
Operational Auditing: Improved and/or wrote internal safety auditing programs, inclusive of Leadership Audit walks, PTW auditing, work at height, confined space and more.
SharePoint for Safety Management: Developed SharePoint sites for EHS document management (procedures and work instructions) and communication of safety notifications to all Employees via the company intranet on PC's or to phone apps connected to the SharePoint system.  
 Major Capital Projects (Offshore)
LIANZI Development Project – Representing Chevron (SASBU) during brownfield & greenfield offshore construction and commissioning. Primary Contractor: DSME
Nemba Aux. Project – Representing Chevron (SASBU) during Brownfield & greenfield offshore construction and commissioning. Installation of the unmanned, four-pile jacket, a multi-deck facility that was bridge-connected to the S. Nemba platform. At height of the project, over 600 workers from multiple contractors worked from the accommodation barge (Camelot). Primary Contactor: Dynamic USA
 Key Strengths
Having worked in challenging multicultural work environments, I take a practical approach to safety improvement that is suitable to the working environment and the level of safety culture.
An approach to safety improvement that is "people-centred". People are the solution, not the problem. I bring a collaborative mindset to safety improvement.
Please take some time to review my articles and if you have any questions or wish to discuss a contract with me, please get in touch. 
I trust that you will find my insights interesting and useful to your business. Be sure to look at some of the resources that I have posted here as well.